Max Holzheu's Weekly Newsletter - Issue #3
---
Hi friends! Ever since I started this newsletter, I've been reading a book a week. So cool! I've been looking forward to this issue, it's full of interesting thingies 😊
---
Quote of the Day 🔑
Quote of the Day 🔑
Fall in love with some activity, and do it! Nobody ever figures out what life is all about, and it doesn't matter.
- Richard Feynman
Bitcoin Explainer Video (the BEST I've ever found)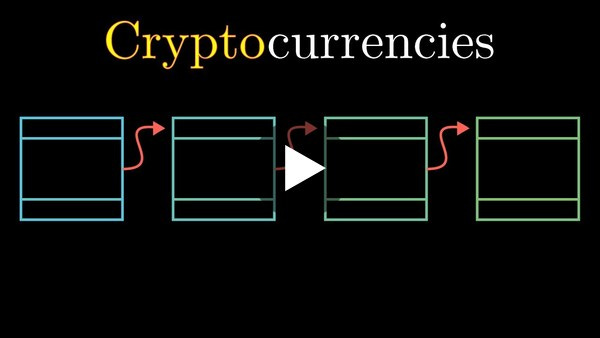 Ever wonder how Bitcoin (and other cryptocurrencies) actually work? - YouTube
This video is THE best I've ever found on explaining Bitcoin. It takes a completely different approach to anything I've ever seen, so I highly recommend you check it out.
PS: If you're non-technical, I'd love to hear if this video was useful to you. Please reply with questions or comments :)
What I'm reading 📖
Digital Gold: Bitcoin and the Inside Story of the Misfits, by Nathaniel Popper. It's the inside story of how Bitcoin got started. Incredibly interesting read.
"Do you judge "cutthroat money-grubbing capitalists"? I'll bet you struggle with asking/charging for what your work is worth"
There are questions to which we still don't know the answer to.
Is this useful to you? Feedback 👂
Aand that's a wrap! As always, thanks for reading and let me know if you enjoyed it :)
PS: What's your hobby? Reply with your favorite non-work related activities :) I'm trying to pick up something new. Cheers!